Wireless networks of today have become a complex mix of various different flavors of services. Big macro networks can no longer become the sole provider of services but will become a conduit for heterogeneous networks and become a 'backhaul' for many services that will happen over the years. With a limited spectrum scenario it looks like a bleak future for wireless networks unless a smart strategy to inter-operate wireless with various protocols and software to overcome this. HetNets are evolving as we speak and implementation is a complex mix of various 3GPP and IEEE networks. Atleast in terms of 3GPP we are now backward compatible and there is convergence with LTE, though the bands of operation are fragmented and cumbersome for one phone to work worldwide.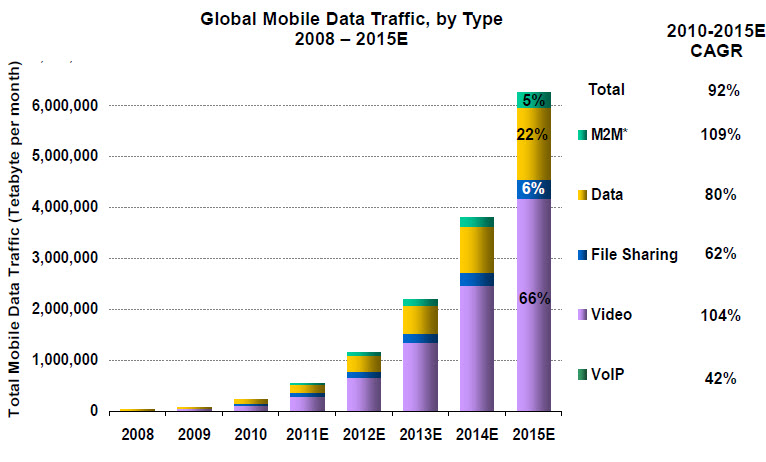 M2M (Machine-to-Machine)
M2M is probably the first implementation of wireless other than providing voice or data access to a live user. Wireless monitoring of fleets and SCADA devices on 2G networks is how it all started. Now everything from a coke vending machine to a buoy in the sea is reporting back stats. There has been a number of working definitions of what is meant by M2M; some have included OnStar and eBooks such as Kindle as examples of machines. However, we can take the CTIA definition of M2M as "applications or mobile units that use wireless networks to communicate with other machines. These applications may include telemetry and telematic devices, remote monitoring systems (e.g. transportation, etc.) and other devices that provide status reports to businesses' centers (e.g. operations, traffic management, data management, etc.).The M2M market doesn't use high data rate but rather good coverage and long service life including a battery life. Moreover, the growth in M2M is less than the growth rate of smart phones so the overall fraction of traffic used by M2M is actually seen to decline for the past several years and in these forecasts through 2016 and beyond.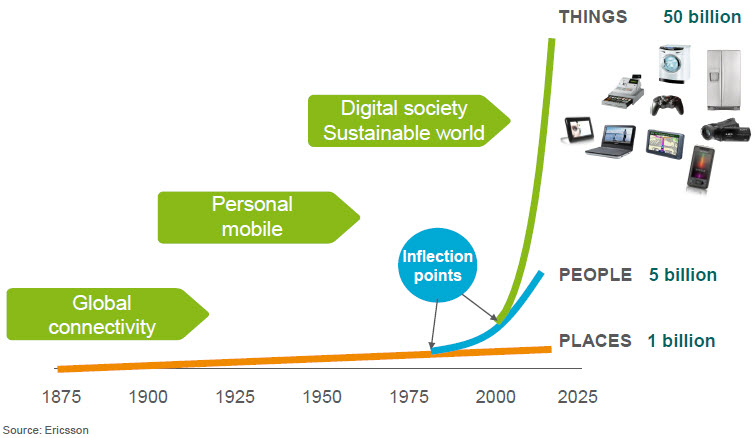 A growing number of businesses across many sectors are investigating M2M applications to transform the way they do business. These applications have broad potential; for example, they can be used for video surveillance and home security, automated meter reading, remote equipment monitoring, fleet management and public safety. As a result, the worldwide M2M cellular market is expected to reach $2.14 billion by 2017(Source: IDG). Given their diversity, M2M applications require a wide range of products, connectivity and support.
Wireless Health Monitoring Read more…