November 17th, 2011
Comments off
A recent media article stating that Steve Jobs wanted to build an unlicensed network for the iPhone peaked my interest on speaking about unlicensed spectrum and the way it has been carved out by the FCC. I have always been against licensed spectrum making wireless expensive. The recent auctions both AWS and 700MHz have shown that it is all but a numbers game and deeper the pockets of the Operator the more spectrum they have are able to garner. Spectrum has been called the oxygen for wireless operators and in many ways it is as all commercial operators. Recognizing this potential the Obama administration and the FCC has made plans to make available 300 MHz of new spectrum over 5 years and 500 MHz over the next 10 years, which is almost, doubles the 547 MHz of spectrum that we license out today.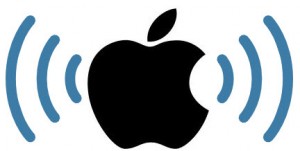 As consumers race to embrace all that wireless broadband connectivity has to offer and U.S. mobile innovation continues to advance at an astounding pace, there is a clear and compelling national interest in ensuring adequate spectrum is available to continue this progress. Unfortunately, we cannot simply flip a switch and make more broadband spectrum available. It typically takes several years for spectrum to be repurposed and released into the marketplace. And the clock is ticking with rising demand rapidly closing the gap with existing supply. The consequences of inaction are severe, widespread and wholly negative for consumers and the U.S. economy.
European countries, which had been leading the world in mobile communications, embraced the auction to promote competition and regional integration through the entrance of international operators to many countries. When 3-G auctions were held in 2000, at the peak of the "wireless bubble", license fees skyrocketed far above their value; the fees amounted to more than 100 billion euro for all of Europe. After the bubble collapsed, however, the expected market for "mobile multimedia" proved almost nonexistent. Mobile operators in Europe fell into a business crisis due to huge liabilities. Deployment of 3-G services was delayed – some of them were even aborted – because of technical problems and financial difficulties.
Economists offer the excuse that it was not the auction but the operators' extremely speculative behavior that was to blame. Through auctions, at least theoretically, spectrum can be allocated efficiently if operators behave rationally. This would be better than traditional licensing by paper examinations, known as "beauty contests", in promoting competition and in realizing the full value of spectrum. Yet it is undeniable that auctions induced the "winner's curse", which is not rational but regular behavior in financial markets. A more important problem is that spectrum auctions depend on the legacy systems of telephone switching. It is inefficient and expensive in the Internet age, as the tragedy of 3G evidenced.
Another problem is that very little spectrum is available for auctions. Relocation of spectrum is conducted by governments after the removal of incumbent operators by negotiation, which takes a long time. Because spectrum is allotted by licenses for specific use, even if a band is idle, nobody is allowed to use it and incumbents cannot convert it to a different use. As a result, it is estimated that, integrating space and time, more than 90 percent of the spectrum less than 6 GHz in the metropolitan area of Tokyo is not used. Rural areas must be even less efficient.
UNII bands
The Unlicensed National Information Infrastructure (U-NII) radio band is part of the radio frequency spectrum used by IEEE-802.11a devices and by many wireless ISPs.
It operates over three ranges: Read more…