Evolving Trends in Wireless Network Optimization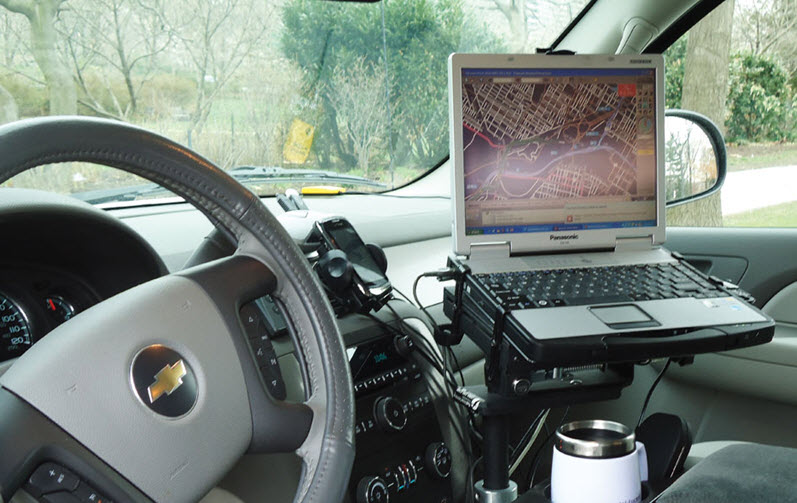 The long standing objective of any wireless network operator has always been Optimization of network performance, maximizing efficiency and thereby providing the highest customer satisfaction.
Today's wireless networks have come a long way from providing just voice services to customers, to delivering high speed content rich data applications to their wireless handsets in addition to the traditional voice. With these changes, has come a wide variety of tools and applications which aid in letting the network operators achieve their objectives.
Drive testing has always been an integral part of Wireless Network optimization and it continues to be so even after the emergence of newer and faster Voice and Data Technologies.
But is Drive Testing absolutely necessary or can it be replaced completely with the tools that today's operators have at their disposal?
Let's look at some key areas why we would need Drive Testing today:
Green Field Operation/Benchmarking: For any operator deploying a brand-new wireless network, there is currently no other way than to deploy the network and drive test it to gauge performance. Also, drive testing is critical for benchmark performance analysis of multiple wireless network providers.
Some RF Engineers think that the key to network optimization is to actually understand the subscriber's experience and consider drive testing to be the only way to simulate actual subscriber experience.
While both above mentioned aspects sound true, there are some highly developed tools available today that might be able to provide data which can significantly reduce drive testing and cut costs for network operators.
GPEH/Call Traces/WNCS/PRACH are all tools/features that are available to network operators today that can provide pin-point accurate data which might be able to completely eliminate the need to drive test a wireless network. Though these require significant upfront costs for a wireless operator, they are known to provide a significant ROI in the subsequent years after deployment of the network.
But, even with the availability of these tools/features, they somehow cannot completely eliminate the need to drive test a network. Today's operators use drive testing coupled with these to address their optimization needs.
The chart below shows the exponential growth of subscribers since the early 2000's and it is clear that operators will need to have cutting-edge tools at their disposal in-order to provide the best customer experience at the most competitive cost to the subscriber.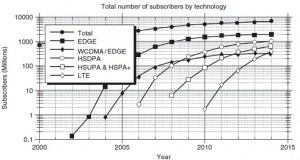 Drive testing can sometimes be really time-consuming, costly and cumbersome to implement, thereby increasing the need for advanced tools that will aid in the automatic optimization of wireless networks. But, whether this conventional approach to test wireless networks be completely replaced with newer technologies, is a question that will most likely be answered in the next few years.
However, there has been much talk lately about SON (Self-Organizing Networks). This is a new paradigm that takes automated optimization to the next level and which might entirely change the way wireless network optimization is done. The objective of SON is to enable a set of functionalities to automate the planning, design, optimization and maintenance of wireless networks and thereby minimize human intervention.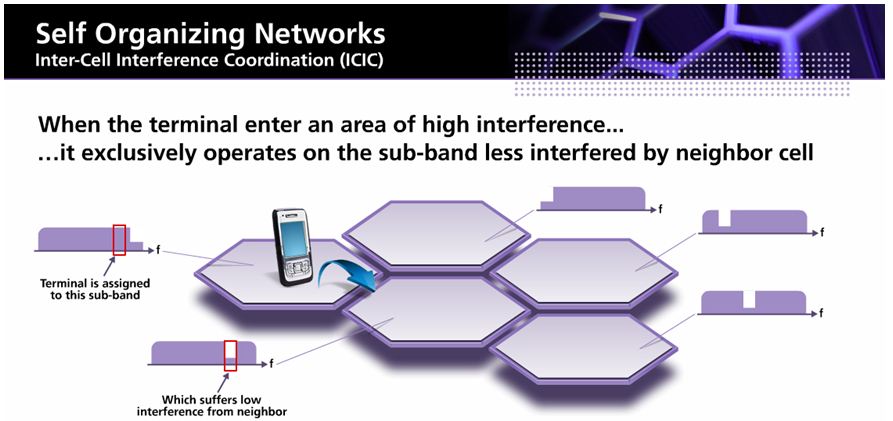 LTE-SON is currently being developed and slowly this might be applied to the existing 2G, 3G and 4G technologies. A high level structure of SON is comprised of the following phases:
Self Planning: This phase involves calculating the settings for a new cell-site which includes location and hardware configuration.
Self Deployment: This phase involves the preparation, installation, authentication and delivery of the status of a new cell-site.
Self Optimization: This phase utilizes the measurements and KPI's collected by mobiles and base stations to auto-tune the on-air network.
Self Healing: This phase involves the execution of the actions to keep the network up and running and to prevent any disruptive problems from arising.
Self Organizing Networks offer considerable promise and might save significant operational costs for wireless operators and it is just a matter of time before the entire wireless industry jumps on the SON bandwagon.