Intelligent Femtocells, SON & Convergence
---
Femtocells or small cells or liquid radio or one of the umpteen names that this small basestation goes with has evolved organically in the last few years to make an appearance in the home.   Finally is it ready to replace my Wi-Fi router at home? Maybe not, as it still remains a one trick pony that guarantees indoor coverage for operators but no visible benefit for the consumer. So why is the Femtocell important for a consumer? What does it offer that operators have an incentive to subsidize and give it away for free? How has the ecosystem changed over the years to say that now is the time for Femtocells to become the differentiator between operators? Come next year, when 70% of US wireless customers will either be AT&T or Verizon, how would somebody in the market for a 'new' wireless connection differentiate them? So what is different now from the cellular services of the yester-year?
Connection – and a great connection at that! Robust data service along with ubiquitous voice coverage without service interruption. 3G as a technology had some technical problems like cell breathing, SINR and UL Power limitations, but with the advent of LTE, WiMAX and Whitespaces ecosystems evolving to reach mainstream the Intelligent Femtocell is ready for main street.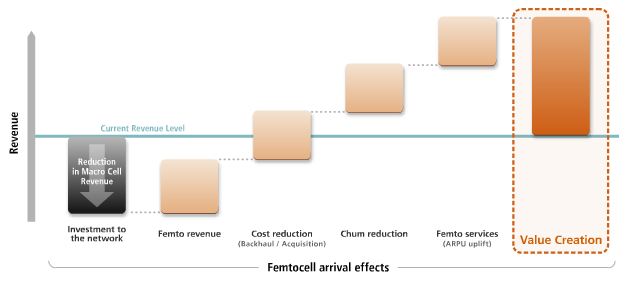 Traditional problems for Femtocells
Interference Mitigation
Interference is a one of the biggest issue associated with femtocell adoption. There are a number of issues associated with interference all of which have needed to be investigated and solutions found to ensure that the deployment of femtocells to take place successfully. 
The fact that femtocells will utilize the spectrum already allocated for cellular telecommunications and is deployed in what may be termed an ad-hoc fashion, without the network planning that is normally undertaken for the deployment of cellular telecommunications base stations. As a result there is a possibility that interference will arise. This could cause problems to the main network resulting in poor levels of performance being achieved, not only by those using the femtocell, but other users who may be communicating via the main cellular network.
Femtocells interfering with base stations on the same frequency:  When a number of femtocells are operating on the same channel as a macro base station, interference will be caused by the femtocells, reducing the performance of the overall network.
Base stations interfering with femtocells on the same frequency:   Again when the macro network is operating on the same channel as the femtocell, interference may be cause between the two.
Closely spaced femtocells interfering with each other:   If a number of femtocells are installed close to each other they will have a level of background noise that will reduce the sensitivity of each femtocell.
 Some of the mitigation techniques for 3G are listed below.
Adaptive Pilot Power Control:   Using this scheme the femtocell detects the signals from surrounding cells and dynamically adjusts its own transmitter power while still aiming to maintain its own coverage area.
Dynamic femtocell receiver gain management:   In order that femtocells can satisfactorily operate with mobiles, or user equipments that are near to the femtocell or at a greater distance, a satisfactory form of automatic gain or attenuation much be installed. This will enable the mobiles to operate without increasing their transmitted output power any more than is absolutely necessary keeping any increase in noise and interference to a minimum.
Mobile phone uplink power capping:   It is possible to cap or limit the maximum power output of a mobile when operating in the femto environment. This ensures that the phone will hand off to the macro network before its transmitter power rises to a point where it adds noise to the macro network.
Extended femtocell receiver dynamic range:   In order to ensure that femtocell designs are able to operate reliably even in the presence of nearby high power mobile phones connected to the macro network, it is necessary to ensure that their receivers are able to operate in the presence of other very strong signals. To achieve this they need to have a very high dynamic range. To ensure they meet the required standard the relevant test has been incorporated into Release 8 of the 3GPP. (TS 25.104)
Timing sources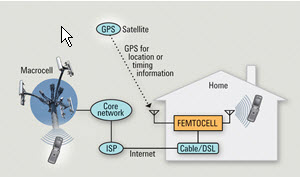 GPS as a timing source has been adopted by many of the vendors, while some prefer AGPS (or multiple constellation versions of assisted GNSS) replaces missing satellite broadcast data when access is intermittent, difficult, or impossible due to signal obstruction.
Another idea is to use standard TV signals which include timing information that can be used for precise frequency, synchronization, and location.
TV+GPS hybrid timing and location can meet the FCC's E911 requirements needed to enable this important developing market. 
The core of TV-positioning is the tremendous power advantage provided relative to GPS and superior building penetration. Hybridizing with A-GPS adds to that advantage.
In addition to the reciprocal technical advantages of their hybridization, TV and GPS are highly complementary in their geographical availability. In dense urban areas with large buildings and very challenging indoor settings, TV transmitter geometry is excellent. In remote areas where few TV towers exist, urban canyons and large multi-story steel-reinforced concrete buildings are rare; so, GPS provides the timing and location data. 
Plug'n'play integration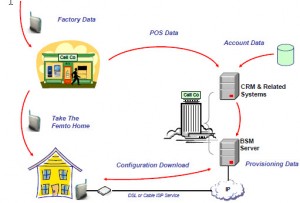 Plug'n'play integration for Femtocells have taken off in the recent years where vendors have built software that can independently provision the new nodes into the network and seamlessly integrate the femtocells eg. Ubiquisys. 
SON / O&M Integration
The efficient and economical deployment of thousands or even millions of small cells necessitates a drastic change in management and radio planning methodologies. Traditional macro networks are deployed with a semi-static configuration whereby cell planning is done via simulation and spectral analysis. This approach is not feasible when the cell size is reduced and the number of cells increases drastically.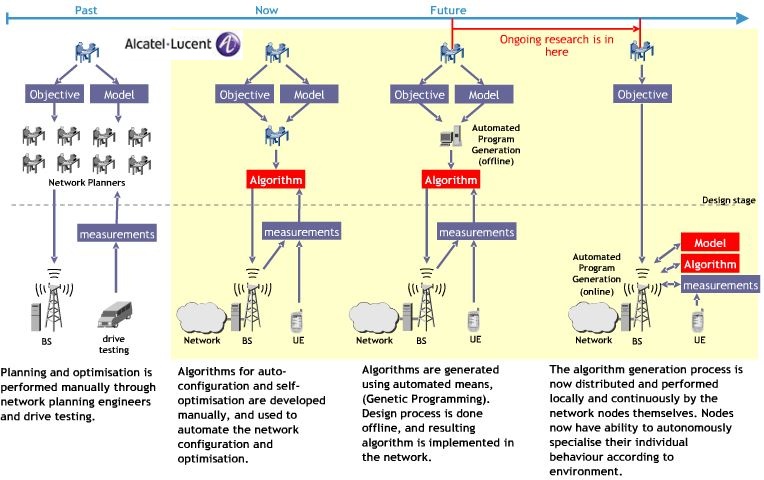 The development of Self Organizing Network (SON) techniques, algorithms and eventually standards is a critical step in LTE femtocell deployments. The basic requirement for SON is self-configuration. LTE operators deploying small cells need the base station to configure itself based on location, surrounding cells and the core network or edge equipment that will be its primary entry point into the LTE core. Operators will be able to leverage developments from the 3G residential femtocell market into LTE. Residential femtocells have borrowed and extended (via definition of a new data dictionary) the TR-069 protocol from the Broadband Forum to identify the device and support zerotouch installation. Similar concepts, data dictionaries and procedures may be adapted to support selfconfiguration of LTE femtocells as well. However, beyond self-configuration, at initialization LTE small cells will require the ability to modify their configuration based on surrounding cells, cell loading and other environmental considerations that affect the radio network on an ad hoc basis. In other words LTE small cells become self optimizing. 
The biggest challenge for SON will be standardization. The race is on and the finish line is that golden patent to which all must bow for successful LTE deployments of SON. While potentially good for the investors and companies placing those bets, this approach does not bode well for the standardization or adoption process in the near-term. For small cells to be successful, interchangeability and diversity of supply is a must. All femtocells feature some form of Radio Resource Management, where the femtocell measures its radio environment and sets its own configuration. 
Femto-to-macro interference: femtocells can create a "dead zone" for non-femto users, and femto-connected phones can cause macro "cell-breathing", causing call problems for all users on the edge of the macro cell.
Macro-to-femto interference: the macro network can cause performance problems for femto users, because the level of interference varies as users move inside the building, when windows are opened, and according to the time of day.
Femtocells should listen to their environment and respond immediately using a range of patented interference mitigation systems. These technologies have been refined in commercial deployments over several years and are encapsulated in Femto-Engine software. They enable operators to provide a robust service in a shared spectrum environment and maintain macro network KPIs. 
Differentiated Services for a Converged Home/Office                    
Connected home services
Femtocells are the only devices that can bring true converge into home – provide connectivity to the cellphone, Wi-Fi/WiMax/LTE to laptops, control home security, control cameras around the house, control the cable TV box at home, monitor the kids. It merges both the real world and the ethereal into a single solution. That would be the femtocell that fulfills the needs of bringing convergence to the home.
The tipping point for femtocells will come only if it is a converged device – one device that controls all at the home, along with a silicon cost that is below $100.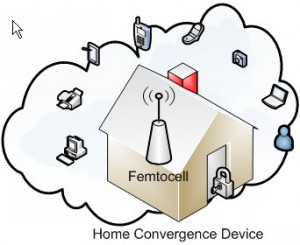 Enterprise Femtocells
Enterprise Femtocells have become a game-changer for operators looking to offer enterprise solutions to corporate customers – a RAT (Radio access Technology) agnostic offering that can customized for any set of cellular bands and technology. A company called Spider Cloud is offering this customized solution, with a multi-radio architecture that allows for a flexible upgrade path to higher user counts as well as the ability to support different radio access technology combinations on a single node. Though this idea might not be new in the Wi-Fi world but this will be a niche solution for indoor penetration inside Malls, Casinos and multi-storied office buildings who are corporate customers for any operator.
Here is my older blogpost that talks about a customized solution for Enterprise Femtocells.
Additional Features
Free Calling & free data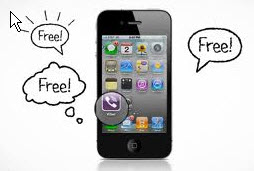 The biggest value proposition that femtocells can bring about is the free wireless minutes as they use the home DSL for traffic routing or provide free DSL for customers.
Softbank in Japan has been the only operator that has given its customers a free DSL line along with the Femtocell. Sprint, AT&T and other US operators meanwhile have given free femtocells for customers living in the dead zone. With the adaptation of LTE, and using the AWS spectrum we can expect more femtocells adaptation by operators as well as customers.
Wi-Fi offloading (SIPTO)
Release 10 of 3GPP three very important concepts have been introduced – Local IP Access (LIPA), Selected IP Traffic offloads (SIPTO) and IP Flow mobility (IFOM).
Here is the blogpost that delves more into these concepts including the Standards and Industry Evolution.
Recent Silicon development (lightRadio)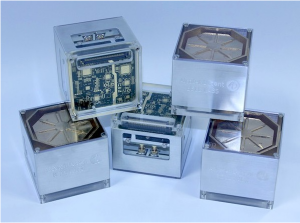 LightRadio a new architecture where the base station, typically located at the base of each cell site tower, is broken into its components elements and then distributed into both the antenna and throughout a cloud-like network. Today's clutter of antennas serving 2G, 3G, and LTE systems are combined and shrunk into a single powerful, Bell Labs-pioneered multi frequency, multi standard Wideband Active Array Antenna that can be mounted on poles, sides of buildings or anywhere else there is power and a broadband connection.
LightRadio product family, of which initial elements ready to begin customer trials in the second half 2011, provides the following benefits:
Improves the environment: LightRadio reduces energy consumption of mobile networks by up to 50% over current radio access network equipment. (As a point of reference, Bell Labs research estimates that basestations  globally emit roughly 18,000,000 metric tons of CO2 per year). Also, lightRadio provides an alternative to today's overcrowded cell site towers by enabling small antennas anywhere.
 Addresses digital divide: By reducing the cell site to just the antenna and leveraging future advances in microwave backhaul and compression techniques, this technology will eventually enable the easy creation of broadband coverage virtually anywhere there is power (electricity, sun, wind) by using microwave to connect back to the network.       
Offers major savings for operators: LightRadio's impact on site, energy, operations and maintenance costs; when combined with small cells and LTE, this new solution can lead to a reduction of total cost of ownership (TCO) of mobile networks up to 50% (as a point of reference, Bell Labs estimates that TCO spent by mobile operators in mobile access in 2010 was €150 billion).
LightRadio can be adapted to –
Broadcast multiple signals from one antenna, reducing interference.
Direct signals in specific directions – reducing the need for the buckshot, power-draining strategy of the cell tower.
Be moved and aimed – pointing to one spot during high-traffic times, for instance.
Read real-time usage patterns and take aim at a passing phone as data is needed.
LightRadio's best attribute is its size, around the same dimensions as a Big Mac box, the LightRadio can be mounted almost anywhere – at bus stops, on traffic lights, on the sides of buildings – a true convergence device for NANs(neighborhood area networks).
Vendor ecosystem and current products
Cisco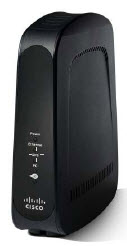 The Cisco 3G Femtocell is optimized for low-cost, low-capacity 3G processing for IP-based backhaul. The Cisco Femtocell offers the following advantages: 
Enhanced 3G radio performance, including transparent integration with 2G. Optimized use of radio resources to improve user experience, maximize capacity under diverse operating conditions, provide optimal cell phone battery life, and minimize impact on the core network.
Standards-based, zero-touch provisioning to simplify and accelerate deployment and for plug'n'play end-user convenience.
 Support for four simultaneous calls in 200 kbps of available bandwidth through implementation of multiplexing on the Real Time Protocol (RTP) link over a standard IPSec tunnel.
Operator: AT&T
Ubiquisys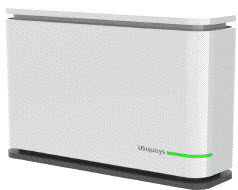 Ubiquisys is a pioneer of the femtocells, Ubiquisys developed much of the technology that powers today's commercial femtocells. What's more, several key innovations, like adaptive Radio Resource Management (aRRM) and femtocell Self-Organising Networks (SON) are unique to Ubiquisys. 
These innovations are important, as they enable shared spectrum deployment without interference problems, and the evolution of femtocells from residential to enterprise, open space and outdoor small cells.
 Ubiquisys innovation is backed by a formidable IPR portfolio and has hardware and software solutions tailored for operators need.
Operator: Softbank
Alcatel Lucent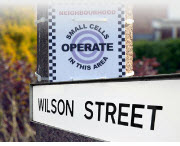 Alcatel-Lucent holds 17 mobile operator commercial deployment agreements and is supporting more than 20 trials. Publicly announced commercial deployment agreements include: Telefonica in Spain, Etisalat and du in the United Arab Emirates (UAE) and Vodafone Group as its preferred vendor for a nationwide femtocell service in the UK.
At Mobile World Congress, Alcatel-Lucent extended the reach of its 9360 Small Cells portfolio with the addition of the 9363 & 9364 Metro Cells to increase network coverage and capacity in public spaces – both indoors and outdoors.
Highlights of the Femto Cells:
Function in shopping malls, hotel lobbies or airports, or open up the networking possibilities of bus stops and busy shopping streets – or even more remote, rural locations
Reduce by up to 50% the total cost of ownership per bit as compared to macro deployment
Enable new services based on location and presence.
Operator: Vodafone
Airvana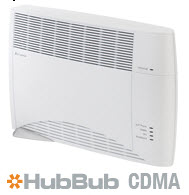 Airvana is the first Femtocell product to be introduced into the US market by any carrier. It has high-capacity voice and data – support for six concurrent CDMA1X voice and/or EV-DO broadband data sessions
Advanced radio interference management – Industry-leading RF intelligence to provide optimized system selection and interference mitigation. Ensures that the interference from the femtocell into the operator's macro network is negligible while still providing a superior service experience to the end user.
Assured Voice Quality of Service (QoS) – Integrated router to prioritize IP traffic and ensure clear voice calling.
Flexible Core Network Support – Unique embedded SIP client connects with both legacy and VoIP/IMS core network infrastructures.  Migration from legacy networks to VoIP can be achieved with virtually no change to the femtocell network system.
Innovative Virtual Landline Service – Integrated analog telephone adapter (ATA) option allows mobile operator to offer VoIP-based landline replacement service, using the subscriber's existing landline phones.
Comprehensive TR-069 based remote management – Connects to the Airvana Femtocell Service  Manager using  TR-069, the world's most widely deployed device management standard, for zero-touch provisioning and comprehensive remote management.
Operator: Sprint
PicoChip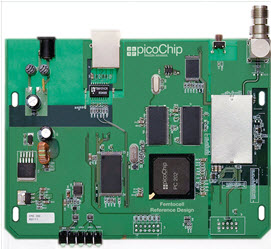 The PC8219 was the industry's first HSPA femtocell solution to serve eight users, and is now available in an extended range version (PC8219E) aimed at 2km cells for rural and campus-area deployment. It supports the femto-specific features from 3GPP Release 8. Because it is based on Picochip's existing field-proven HSPA solutions, it provides guaranteed robustness and fast time-to-market.
The PC8209 HSUPA (high speed uplink packet access) four-user solution provides a modem that is fully compliant to 3GPP Release 6 (FDD) for four users with a 200m range, including 2ms TTI). It includes support for 7Mbit/s High-Speed Downlink Packet Access (HSDPA) and uplink speeds of up to 1.46Mbit/s HSUPA.
PicoChip products implement all of the required baseband processing (including sample rate, chip rate and symbol rate operations), as well as MAC-hs scheduler, operations and management (OAM) functionality and protocol termination.
Femtocell in a box
To support OEMs, operators, research laboratories and software vendors developing femtocells, Picochip provides a range of turnkey demonstration platforms. Available both as fully-featured laboratory standard products in ruggedized metal chassis, and as configurable demo kits, the platforms include a picoArray-based subsystem with PC8208/PC8209 baseband object code and Linux board support package, demonstration radio, object code for emulation of the required core network functions on a Windows PC, cables, connectors and RF peripherals, and handsets with ready-programmed SIM cards. 
NEC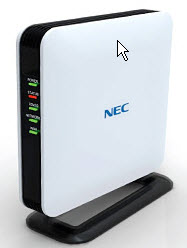 NEC's Femtocell access point provides a 'zero touch' plug and play function that enables end users to install the Femtocell access point (FAP) in their homes quickly and easily. After installation, the FAP automatically sets up connections to the core network over the subscriber's broadband connection and it interworks with 3G handsets without any modification. The end users enjoy improved 3G capacity and bundled services.
NEC's FAP intelligence also incorporates an adaptive and distributed radio management function obtaining optimal local coverage with minimal macro network interference. This helps operators to save OPEX due to network optimization.
Tatara
The Tatara Convergence Server is Tatara's voice and messaging convergence product that acts as a SIP-MSC/IWF in pre-IMS networks and a SIP Application Server in IMS networks. The Tatara Convergence Server enables the same single identity voice and messaging services provided to the installed base of mobile phones using an IP network.    

For Femtocell Convergence, Tatara enables single number voice and messaging services delivered over the IP/SIP/IMS network to the femtocell using the home broadband network (DSL/Cable).  Key values include:  
Voice Convergence
Messaging Convergence
Single Number Access Across Networks and Devices
Supplementary Service Support (Feature Parity)
Femtocell Handover
The future for Indoor Data Services – VLC (Visual Light Communications)
Unrelated but very separate set of standards that will deliver indoor coverage is the Visual Light Communications (802.15 WPAN™). Visible Light Communications is a data communications medium using visible light between 400 THz (780 nm) and 800 THz (375 nm). Visible light is not injurious to vision.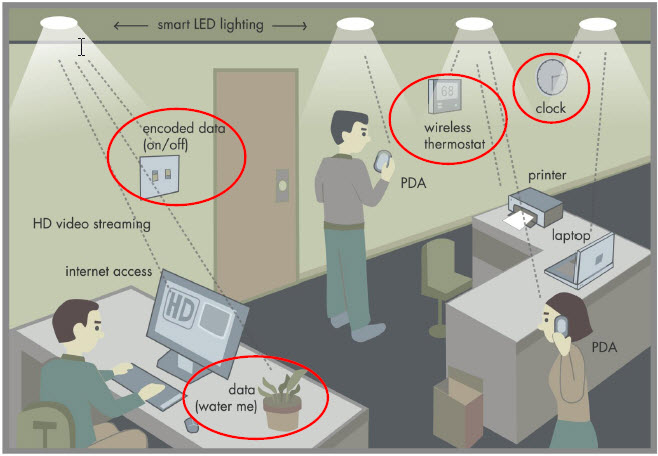 The technology uses fluorescent lamps (ordinary lamps, not special communications devices) to transmit signals at 10 kbit/s, or LEDs for up to 500 Mbit/s. Low rate data transmissions at 0.6 miles and 1.2 miles  were demonstrated. RONJA˚ achieves full Ethernet speed (10 Mbit/s) over the same distance thanks to larger optics and more powerful LED. 
Specially designed electronic devices generally containing a photodiode receive signals from such light sources, although in some cases a cell phone camera or a digital camera will be sufficient. The image sensor used in these devices is in fact an array of photodiodes (pixels) and in some applications its use may be preferred over a single photodiode. Such sensor may provide either a multi-channel communication (down to 1 pixel = 1 channel) or a spatial awareness of multiple light sources. 
VLC can be used as a communications medium for ubiquitous computing, because light-producing devices (such as indoor/outdoor lamps, TVs, traffic signs, commercial displays, car headlights/taillights, etc.) are used everywhere. 
One of the biggest uses of VLC will be for the SmartGrid.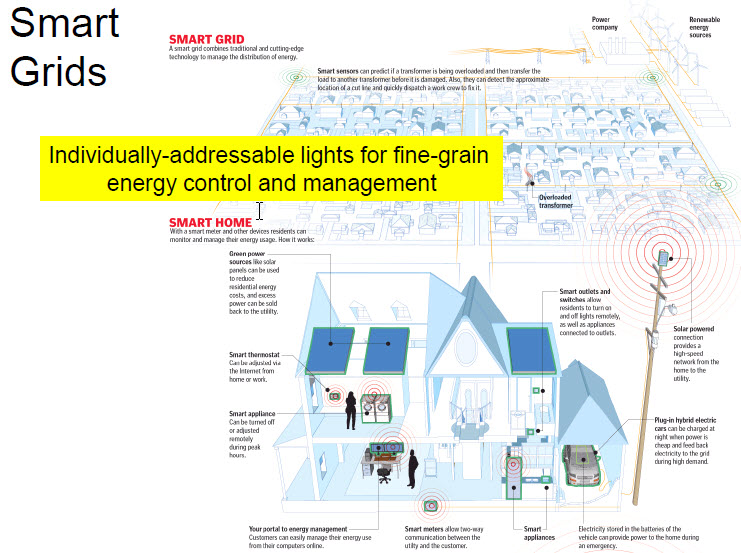 RONJA˚ (Reasonable Optical Near Joint Access) is a Free Space Optics device originating in the Czech Republic. It transmits data wirelessly using beams of light. Ronja can be used to create a 10 Mbit/s full duplex Ethernet point-to-point link.